Rental Application & Screening Policies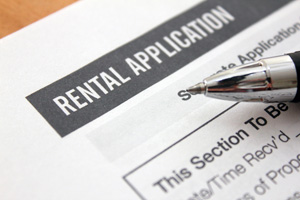 Mega Agent Rental Management Georgia LLC has established application & screening policies so that all prospective applicants for all properties will be treated equally. Mega Agent Rental Management Georgia LLC is committed to complying with all applicable fair housing laws and does not discriminate on the basis of race, color, religion, national origin, sex, age, marital status, familial status, handicap, military status, sexual orientation, source of income or order of protection status.
!!! READ ALL OF THE FOLLOWING BEFORE  BEGINNING YOUR APPLICATION !!!
All applicants will be charged a $50.00 rental application fee per adult (18 years and older).
The rental application fee of $50.00 per adult is NON-REFUNDABLE
ALL Applicants, even applicants without pets, must complete a Pet Application in addition to the standard Rental Application. *No charge for Pet Application if a Tenant does not have a pet or they have a service / support animal.
PLEASE NOTE THAT OUR APPLICATION PROCESS HAS TWO APPLICATIONS THAT EVERY APPLICANT MUST COMPLETE.
WE SUGGEST SUBMITTING THE PET APPLICATION FIRST.

(1) RENTAL APPLICATION FOR HUMANS
(2) PET APPLICATION FOR ANIMALS!
WHEN YOUR APPLICATION IS COMPLETE AND SUBMITTED, WE WILL PROCESS AND/OR DEPOSIT YOUR $50.00 RENTAL APPLICATION FEE IMMEDIATELY.
This rental application, pet application, background information, credit scores, rental history, criminal history, and employment verification will be viewed by Mega Agent Rental Management Georgia LLC agents & employees, and the property owner.
***Multiple Applications from Different Parties May Be Reviewed in Choosing a Tenant***
A valid email address is REQUIRED to complete the background check. You may be sent an email requesting authorization to release your background information to Mega Agent Rental Management Georgia LLC. If you receive this request, you must respond to this request for the application process to continue.
RENTAL / LEASE CRITERIA
Before you apply for a home, read the following information concerning the approval process. If you have any questions, contact our office during normal business hours Monday to Friday 8AM to 5PM.
Incomplete applications will NOT be processed.
Incomplete, Inaccurate, or falsified information on the application will be grounds for denial.
Our tenant selection process is not "first come – first serve" like many other property management companies. We like to look at all the applications that come in and spend some time reviewing them and screening them so that we can pick out the all star in the group and ensure we get the best available tenant. When we find that high quality tenant, we make sure the property owner agrees with us. This is the key to property management.
If more than one set of qualified applicants apply for a home and no applicant / applicant group has been selected, then the applicant group with the highest credit score will be selected.
Each applicant must be able to qualify for the property on their own. Certain exceptions may be made in limited circumstances where a co-signer may be added to the rental agreement / lease (see below).
If a group is applying for the property together, the denial of one applicant is a denial for all applicants.
IDENTIFICATION
A valid government issued photo identification is required for ALL Applicants.
APPLICATION PROCESS & SCREENING CRITERIA
Mega Agent Rental Management Georgia LLC is committed to equal housing and we fully comply with the Federal Fair Housing Act (FFHA). We do not discriminate on the basis of race, color, religion, national origin, sex, age, marital status, familial status, handicap, military status, sexual orientation, source of income or order of protection status. We also comply with all state and local fair housing laws. We offer application forms to everyone who requests one. Each occupant over the age of 18 must complete an application and pay the $50.00 application fee. Approval of applications are based on SIX factors:
Credit History
Employment Verification and History
Income Verification
Rental (Residence) Verification and History
Criminal Background Check
Animal / Pet Criteria
INCOME REQUIREMENTS & VERIFICATION
Income should be at least three (3) times the monthly rent and verifiable from an unbiased source: employer through pay stubs, tax returns, and/or bank statements. Self-employed income may also be verified with a CPA-prepared financial statement or tax returns. Transfers or relocations must have correspondence showing an accepted job offer. Any verification fees required by the employer must be paid by applicant. Application will be denied if the legal source of income cannot be verified.
A co-signer may be requested, at our discretion, if the applicant is a full-time student, recently independent individual, or has non-garnishable wages. Any co-signer must meet all of the normal application requirements plus have a minimum monthly income of 5x the stated rent.
EMPLOYMENT
We require verifiable employment history for at least the past three (3) years. You must be a permanent employee (not temporary or probationary). If you are self-employed, retired, or not employed, we can accept documents as signed tax returns (2 years minimum), bank statements, etc. that provide proof of applicant's ability to pay the rent. If military, we need a current copy of your LES. If you are active-duty military, you must be on an assignment that, to the best of your knowledge, will allow you to complete an initial 12-month lease.
RESIDENCE HISTORY
We require verifiable residence history for at least three (3) years whether you currently own or rent. Applicants are responsible for providing information including the names, addresses and phone numbers, of Landlords with the dates of tenancy for the previous 3-5 years. Rental history must be verified from unbiased sources. Home ownership will be verified from a current credit report. We can accept military base housing as part of your rental history. Verification of current and past residences include: length of residency, rental amount, payment history, the absence or presence of complaints, the condition of the property upon vacating, the cost of damages incurred, and history of proper notice given regarding intent to move. A stable rental history is expected of all applicants. Any evictions within the previous 5 years will be automatic grounds for denial. Broken leases will be considered on a case-by-case basis.
CREDIT REQUIREMENTS & HISTORY
We will obtain a copy of your credit report and credit score from a credit reporting agency. You cannot provide this to us, we will obtain this ourselves. Credit history should show that the resident has paid bills on time and does not have a history of debt "write-offs" or accounts that have gone into collection. Accounts which will negatively affect your credit score and your approval as a tenant include but are not limited to, Collections, Charge Offs, Repossessions, Foreclosures, Current Delinquency and Bankruptcy within last 2 years. Money owed to a previous landlord or utility company is cause for denial.
All applicants are required to have a minimum credit score of 600 or greater.
Three (3) or more NSF checks within a period of one year will result in a denial.
The application may not be accepted if the applicant has filed for bankruptcy or with debtor's court within the last two (2) years.
***ALL QUESTIONS REGARDING YOUR CREDIT HISTORY SHOULD BE DIRECTED TO THE CREDIT BUREAU.***
CRIMINAL DATABASE CHECK
Co-Signers or Guarantors cannot be a substitute for the requirements in this section. Upon receipt of the rental applications and screening fee, Mega Agent Rental Management Georgia will conduct a search of public records through to determine whether the applicant or any proposed tenant over the age of 18 has been convicted of, or pled guilty to or no-contest to, any crime. Criminal records must contain no convictions for felonies within the past 7 years involving the illegal manufacture or distribution of controlled or illegal substances. For other felony convictions, we will conduct individualized assessments that take into account mitigating factors, such as facts & circumstances surrounding the criminal conduct, age at time of conduct, evidence of good tenancy before and after conduct, nature & severity of conviction and the amount of time that has passed since the conviction. Criminal history which indicates that an applicant's tenancy would constitute a direct threat to the health or safety of other individuals or whose tenancy could result in substantial physical damage to the property of the owner or others may result in rejection of the application.
RENTAL CRITERIA FOR PETS / ANIMALS
Animal policies vary from one homeowner / landlord to another. Some do not permit animals (other than approved service / support animals) on the property, while others restrict type and/or size of allowable animals. No more than two animals per household are permitted without specific owner / landlord approval.
At Mega Agent Rental Management Georgia LLC we require every pet / animal to go through our professional screening process. The fee for this is $25 per pet profile (These fees are non-refundable and subject to change by the vendor). These application (pet screening) fees are paid directly to our 3rd party vendor, PetScreening.com, who conducts the pet screening. This pet screening is part of our application process and all rental applications submitted must also have the Pet Screening completed in order for their Rental Application to be considered complete. *There is NO charge for applicants to go through the Pet Screening that do not have a pet or that have a service, assistance or support animal.
All approved pets / animals are subject to a required $25 Pet Administrative Fee. There is a $350 non-refundable pet / animal fee for each pet / animal residing at the home. (i.e. if you have 2 dogs, you will pay a total of $750 at move-in for the 2 dogs). The $350 non-refundable pet / animal fee is in lieu of monthly pet rent and is NOT a damage deposit of any kind. Service Animals and Emotional Support Animals are NOT subject to this $350 fee, $25 Pet Administrative Fee or any other pet / animal fees.
At the time of Rental Agreement (lease) signing, Tenants' with animals will be required to fill out and sign a "Pet Addendum" detailing the information about the animals living at the property and the tenants' duties and responsibilities related to the animals during the tenants' tenancy. For more information about our pet screening process, pet fees, restricted breeds list and more, please see our Pet Policy.
NOTICE TO ALL APPLICANTS: NO SMOKING is permitted inside the home or in any garage.
ROOMMATES
Each resident / tenant is jointly and fully responsible the entire property's rental payment and must be listed on the Rental Agreement.
DISABLED ACCESSIBILITY
Any concerns should be submitted in writing to the property manager. We must obtain Owner approval to allow modification of the premises. All modifications are at the expense of the disabled person, and the disabled person must agree to restore the premises, at their own expense to the pre-modified condition (provided the modification would affect the use and enjoyment of the premises for future residents). We require written proposals detailing the extent of the work to be done, approval from the landlord before modifications are made, appropriate building permits with required licenses made available for the landlord's inspection, and a restoration deposit may be required per Fair Housing guidelines.
SCHOOL BOUNDARIES
School enrollment concerns should be investigated prior to submitting your application. Applicants must verify their own school information with the school district. Because of the expansive growth in our area, school enrollments get capped and designated school boundaries may change. Additionally, many of the local cities are taking over their schools from the county school boards. We highly recommend you contact the local school district should any of the school boundaries be a concern for the home you would like to rent.
***IT IS THE DUTY OF THE APPLICANT TO VERIFY SCHOOL BOUNDARIES / SCHOOL DISTRICTS***
SEX OFFENDERS
Applicants should satisfy their concerns regarding crime statistics or the presence of any sex offenders in the area, before submitting an application. This information is available free of charge on the internet at the website below.
http://state.sor.gbi.ga.gov/Sort_Public/
COMMON REASONS FOR DENIAL OF APPLICATIONS
If you failed to give proper notice when vacating a property.
If previous landlord(s) would be unwilling to rent to you again for reasons pertaining to your behavior or that of any family member, guest (welcome or not), or any animal on the property during your tenancy.
If you have had three or more late payments of rent within the last 12 months.
If your pet is on our Restricted Breeds List or your Pet Application is rejected.
If you have an unpaid collection filed against you by a Property Management Company.
If an unlawful detainer action or eviction has occurred within the past five (5) years.
If you have recently received a 7-day notice to vacate from another landlord.
If you have less than a 600 applicant credit score.
If you have had three (3) or more NSF checks within the last 12 months.
If you have allowed any person(s) or animal, not on the lease, to reside on the premises.
If we are unable to verify your information, we must deny the application.
No Businesses operated from property. If you have a home-based Business that you think we may approve please let the us know prior to submitting your application.
If you violate any of our terms of service during this application process.
Applicant requests re-wording or removing any paragraphs in the Mega Agent Rental Management Georgia LLC Rental Agreement (Lease).
YOUR APPLICATION IS NOT COMPLETE UNLESS WE HAVE YOUR PET SCREENING ACKNOWLEDGEMENT ON FILE AND YOU HAVE PAID YOUR APPLICATION FEE IN FULL.
Upon completion and submission of your Application, we will attempt to have a final decision within 7 days. We will notify you in writing or via email of your Approval, Denial or alternative opportunity.