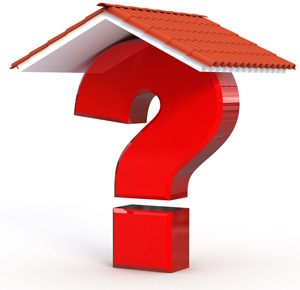 What fees will I incur if Mega Agent Rental Management Georgia manages my property?
In general, our fees are 10% of gross amount of money collected (typically rent) from tenants every month. We also charge a marketing fee equivalent to the value of one month's rent for the procurement of tenants for your property. We split all late fees collected from tenants with our owners on a 50/50 basis. Our Residential Management Agreement explains our fees in greater detail.
When will I get my money every month?
Rents are due in our office the 1st day of each month. As long as rent is received by the 5th of the month, disbursements will be mailed or processed by the 10th of each month, or the first business day after the 10th if the 10th fall on a weekend or holiday. As it takes a day or two for banks to process deposits, this means deposits should show in your bank account around the 12th of the month. If rent is late, we will make every effort to get disbursements out to you as quickly as possible after receiving payment.
What will I have to do to put my property in management?
Initially, all paperwork will need to be completed and entered into our system. You will also need to deposit $250 with our office, which will be used to fund your home's Maintenance Reserve Fund that is used for incidental repairs that may come to light during the management period. The $250 is always your money and will only be used to make repairs at your property, which will be refunded when we no longer manage your property. Make sure you have the home cleaned thoroughly and the lawn manicured prior to listing the home and the tenant moving in. If the tenants go into a clean house with a manicured lawn, we can hold them to the same standards when they move out. Also, the better the property looks, the faster it will rent. All appliances should be in good working order. If they are not in good working order, have them repaired or replaced. Getting a home warranty can give you peace of mind that your appliances and systems in the home will be covered in the event that they fail.
What will you do to rent or market my house?
We give your home maximum exposure through our Pro-Active Marketing System and we rigorously scrutinize the backgrounds of all prospective tenants.
Some of the activities we utilize in our marketing system include:
MLS – Your rental property data is entered in Atlanta's First Multiple Listing Service (FMLS), giving access to more than 2,500 other Realtors and the many prospective renters who utilize websites with a direct MLS feed. All MLS rental listings are now available to home searchers through the various public internet gateways, such as: Realtor.com; Zillow.com; Trulia.com; and MegaAgentRentalsAtlanta.com, as well as many others.
INTERNET LISTINGS – For the convenience of those searching for their new home, our inventory of currently listed homes for rent are posted online on the most popular rental websites complete with photos, maps, and property details. Without question you will find your home on Zillow, Trulia, Yahoo Homes, and the local MLS.
WORD OF MOUTH/REFERRALS – Satisfied current and past tenants, friends of our tenants, and referrals from other Atlanta real estate agents all help to generate prospective renters.
CORRECT PRICING – Even the best, most incredible homes will not lease if they are overpriced. We make sure your rental home is priced correctly from the very beginning so we can get your home leased quickly and for the highest rent possible. Remember, no amount of marketing can overcome an overpriced listing.
THOROUGH PREPARATION – Even the best located and well priced rental homes will not lease quickly if the rental home is not in top showing condition. Homes for rent in the Atlanta, GA market absolutely must show well and have an attractive "curb appeal" or they may sit empty for extended periods of time. Our job as your property manager is to make sure your home is presented to the prospective tenants in a clean and attractive condition so it will attract the absolute best tenants.
What happens when my home becomes vacant?
Our first concern with your empty home is: "What is needed to place a new tenant into your home as soon as possible?" We understand that every day a home sits empty is a wasted opportunity and a non-recoverable cost. A "For Rent" sign is placed in front of the property usually after the 30-day notice is received from the tenant. It is not uncommon for us to re-rent a home before it becomes vacant. When the property becomes vacant, it is inspected and digitally photographed. From the information gathered at the home, and by using our inspection report and photos, we will determine what needs to be done to re-rent the home and what repairs are chargeable to the prior tenant's security deposit. We will also review with you any updates or repairs we feel will be needed to attract a quality tenant.
How are tenants screened?
Our tenant screening process is two-phased. We utilize Transunion's powerful screening technology to request a prospective tenant's credit and criminal background reports. After we receive and review the reports, we make three phone calls. We call the prospective tenant's current landlord, prior landlord, and their employer. The current landlord provides us with a recap of the tenant's most recent payment performance, as well as any comments or problems they have experienced. The prior landlord gives us an overview of the tenant including, but not limited to, the condition in which the applicant left their former home. Their employer verifies their current wage, length of employment, and often offers additional insights. So before we rent to anyone, we feel we've gotten to know the prospective renter pretty well.
Can I exclude smokers, pets, or children?
Mega Agent Rental Management Georgia Properties generally prohibits smoking (inside the home) in the interest of protecting your investment.
Tenants with pets are a large majority of the market for rental homes. Pet owners are not a protected class, but allowing pets increases the number of potential renters. We charge tenants with pets $250 per pet with a maximum of 2 pets per home. This is a "fee" not a "deposit", so the fee is non-refundable to the tenant. If you feel very strongly about not allowing pets, we will agree not to show your property to anyone with pets. 

Children are under the protected class of "familial status"; it is not possible or legal to discriminate against anyone with children.
If a tenant fails to pay rent, how long does it take to evict them?
Eviction is not an issue we deal with frequently. By offering a good product, and a thorough screening of all applicants, we are seldom found in this situation. But, when we are faced with a delinquent and uncooperative tenant, we are just as effective in the eviction process. From start to finish, a tenant who fails to pay their rent is typically removed within 30 days from when their rent was due.
What if a tenant moves out before the lease expires?
Tenants are responsible for paying rent up until the expiration of the lease, and a 30-day move out notice is required. If a tenant skips we will secure the property by changing the locks, make any repairs to bring the property back to rentable standards, and will begin the process to re-lease the property. We will also attempt to locate the tenant to collect outstanding rents, damages, and any other costs. If a tenant breaks their lease they remain liable for the rents through the day your home is rented again or through the end of the lease, whichever occurs first. (We cannot collect rent from two parties for the same time — period). Most tenants do not want negative reporting on their credit, and our tenant screening procedures help ensure we have as few incidents as possible.
How do you make sure the tenant is taking good care of my home while renting?
There are several ways your property manager learns whether the tenant is taking care of the home. Above all, careful tenant selection from the very beginning protects your property from being rented to irresponsible people. During the lease term, we may have an occasion to enter the property for repair or maintenance reasons and will use that opportunity to have a good look at the condition. If we are fortunate enough not to have any repairs or maintenance at your property over an extended period of time, your property manager will schedule a preventative maintenance walk-through once a year to ensure there are no unreported problems at the property.
What do you do if they are not taking care of my property as they should, or if they have unauthorized pets?
Your property manager gives the tenant an opportunity to correct the situation and typically they will. If a problem persists, we will make a decision based on that specific situation.
How long will my property sit vacant?
Unfortunately, we cannot predict who will walk through our door and what properties they will want to rent, or if they will even have adequate credit. However, we make every effort to lease a property as quickly as possible. Vacant properties are costly to both of us. The time of year, the condition of the property, the location, and price all factor into the time it takes to lease a property. Generally, the rental market does go through slow periods, but most properties rent within 30 to 60 days – some even within weeks.
Can I do my own repairs or use my own contractor?
As a protection for you, the tenants, and our company we require contractors who do work on all properties we manage to have general liability insurance. To maintain good trust with our tenants, we also ask that they be able to respond and complete all work in a timely manner. Should you choose to do your own work, you must assume all liability and risk. The State of Georgia has laws related to advance notice requirements related to entering of rental properties even for repairs on the property. To avoid violating any of these laws, please coordinate all maintenance and inspections through our office. We NEVER charge additional fees for the supervision of routine repairs – You are only charged for the amount on the vendor's invoice.
Who handles emergencies?
Mega Agent Rental Management Georgia will handle all emergency and non-emergency repairs 24 hours a day, 7 days a week. We will keep you informed, but you will never receive a call in the middle of the night.
How often do you inspect my property?
An empty home receives more attention than one that is occupied. We want your home to present the best appearance possible and we can only do this with frequent visits. Occupied homes receive many different types of inspections with varying frequencies. We perform a renewal inspection when a lease is about to expire and the tenant is interested in renewing. This is a detailed inspection of the interior and exterior of the home to identify any differed maintenance and/or tenant damage. With this inspection, we are better able to make a partial decision on possible rent increases based on market trends and how well the property is being cared for by the tenants.
Would we be charged a lease marketing fee each time our home is re-rented?
You will only be charged a marketing fee (1 month's rent) if there are new tenants when the home is re-rented. If the home is leased to the same tenants for a new term, there is only a $250 administrative lease renewal fee.
Are your Agents licensed Property Managers?
We are licensed Real Estate Agents & Realtors. There is no "Property Management License" in Georgia, but professional property managers in Georgia must have a Georgia real estate license in order to charge commissions, and must be supervised by a licensed Georgia real estate broker.
If any questions weren't answered in the above Property Management FAQs, please contact us and we'll be more that happy to answer any questions!