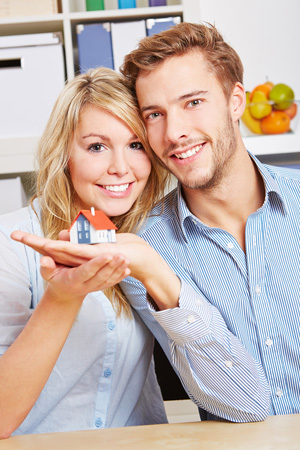 Why do I have to pay an Application Fee?
In an effort to provide the best possible environment for all of our tenants, we run a comprehensive background check as part of the application process. The application fee covers the time and services necessary to gather this important and valuable information. For more information on submitting an application visit our Application section of our website.
My landlord gave me a written lease but it does not include their earlier verbal promise to replace certain items. Can I rely on his verbal promise?
No, do not rely on a prior verbal agreement with the landlord. To make it legally binding you must have it written into the lease and initialed by all parties.
Can the landlord charge me more because I have a pet?
Yes, the landlord may charge extra rent and/or a non-refundable pet fee in exchange for allowing you to keep a pet on the property. Furthermore, the landlord may even charge more for some breeds or sizes of pets or may prohibit pets completely.
Does the landlord have to re-paint the property before I move in?
No, the landlord has no obligation to paint a unit each time it is rented.
What Utilities are Tenants responsible to pay?
Please refer to your Rental Agreement (Lease) to find out what utilities you are responsible for paying. All utilities that you are responsible for must be switched into your name on or before the first day that you occupy the property.
Can my landlord come into my property periodically just to check its condition?
Yes, many rental agreements give the landlord the right to enter the property for inspections to see if the tenant is complying with his/her obligations, to make necessary repairs, to put out "for rent" or "for sale" signs, or to show it to prospective tenants or buyers. Entry should be at reasonable times and with reasonable notice given to the tenant. Check your Rental Agreement (lease) for more information.
What needs to be done upon moving out?
The rental property must be returned in the same or better condition than it was when the Tenant first moved in. It is important to thoroughly clean the entire property to avoid losing any of your security deposit. It may be required in your Rental Agreement (lease) that all of the carpets, in the home, be professionally cleaned prior to end of your Rental Agreement (lease).
Can the landlord raise the rent during the term of my lease?
No. Unless the lease states otherwise, you are guaranteed the agreed-upon monthly rent for the term of the Rental Agreement (lease). However, you also give the landlord your guarantee that you will pay the agreed-upon rent, in full and on time.
Can't I always terminate my lease with a 30 days notice to the landlord?
No, if your Rental Agreement provides for a definite termination date you are obligated for the entire lease term even if you have a good reason for leaving, such as illness or a job transfer. If you leave early, and the landlord is unable to re-rent your property, they may sue you for the unpaid rent and damages and/or file a negative credit report against you.
If any of your questions weren't answered in the above Tenant FAQs, please contact us and we'll be happy to answer any further questions!