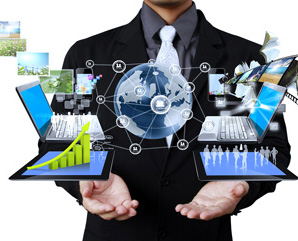 Our Investment in Powerful Property Management Technology
Mega Agent Rental Management Georgia has invested in a powerful web-based property management software from Buildium to help our experienced team manage your properties with the highest level of service. Not only does it provide great benefits to our office, but to our owners and tenants as well.
Our powerful software allows us to:
Respond faster and provide excellent service to both owners and tenants.
At any time, and from anywhere, our team can securely access data about all of our properties. Sensitive records are safely stored in a state-of-the-art data center that is backed up automatically.
Save time and paper by using email to send monthly statements to owners.
Statements to owners are organized in a concise and easy-to-read format that details the performance of your property for the past month. We can also post these statements at our secure online Owners Portal. Never worry about losing a document or having to keep them all together – we do it for you!
Handle and respond to maintenance requests faster.
We can quickly resolve problems by accessing vendor information and using electronic work orders for more efficient communication. All records are stored for future access if needed.
Get you paid even faster every month.
Deposits can go directly into your bank account using the ACH (electronic payments) system.
Market your properties on more sites all across the Internet, filling vacancies much faster.
Our integrated system lets us professionally advertise your properties on our company website and many of the most popular real estate websites on the Internet. We put your home where the prospective tenants are looking!
Allow potential tenants to apply online with just a click of a button.
Online applications are integrated with all of our vacancy postings. By avoiding paper applications we save time, which ultimately fills vacancies quicker.
Have tenants avoid mailing rent checks by paying their rent online.
We also avoid the time and expense of handling physical rent checks each month with convenient online bill-pay for our customers.